Monotube Steam Generators
Monotube steam generator is a type of steam generator consisting of a single tube, usually in a multi-layer spiral, that forms a Once Through Steam Generator (OTSG).
For the sake of efficiency, it is desirable to minimise the steam content of the generator. Heat can then be transferred efficiently into liquid water, rather than into low-density steam. Monotube steam generators may either boil gradually along their length, usually pumped circulation systems, but where this boiling does not disrupt the circulation. Otherwise they can use the Benson supercritical system, where the pressure is sufficient to prevent boiling (within the heated volume) altogether.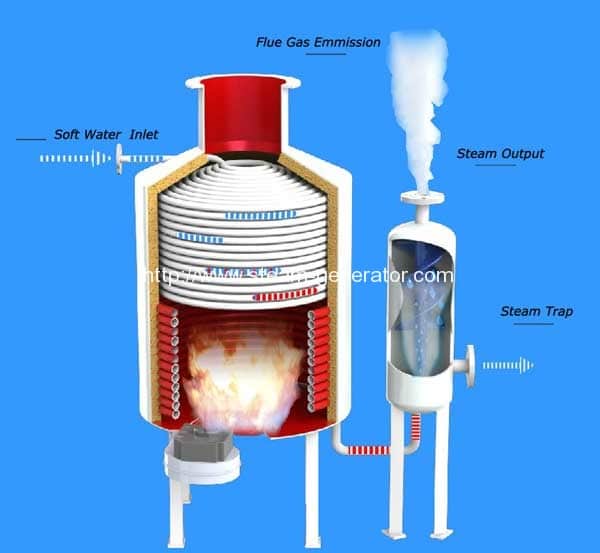 Company Profile
---
Romiter Group concentrating on supply high efficient and high intelligent boiler for customer. Main products include wood pellet hot water boilers, wood pellet steam boiler, wood pellet burner, coal fired thermal oil heater, diesel oil fired thermal oil heaters, biomass steam generator(wood dust, corncob, bagasse, rice husk, palm kernel shell), coal fired hot air generator, wood pellet hot air furnace, electric steam generator, coal fired steam generator, coal water slurry steam generator, diesel oil or gas steam generator, thermal oil steam generators, heat recovery steam generator (HRSG).
Send Us Inquiry to Get Quotation
---